How to create the ideal personalised wedding gift
Summer is often thought of as the core wedding season as optimistic couples book their date hoping to catch one of the elusive British sunny days.
You may find that your social calendar isn't actually devoid of upcoming nuptials, though, as others plump for autumn or winter ceremonies. The cooler months are still a popular time to get married, often favoured due to the lower rates offered by reception venues or the opportunity for drinks receptions framed by roaring log fires and autumn colours.
If a save the date recently has landed on your doorstep, along with planning an outfit and accommodation, it's time to start thinking about a gift.
Or perhaps you have recently been to a wedding but you prefer sending a present when you've had a good think about what to buy the newlyweds. Contrary to popular belief though, guests don't actually have a full year after the event to purchase gifts.
When wedding gift lists are not your thing - buying three spoons and a plate is not really what you had in mind for your nearest and dearest - gifts with a personal touch are a great way to help the happy couple create lasting memories of their special day.
Here are our top picks for the perfect personalised print for a wedding gift.
Dual heart map print: Get creative and use this design to illustrate key moments in the couple's relationship - such as where they were living when they met, places they have lived and locations relevant to the big day. We also offer a heart map where you can focus on one location.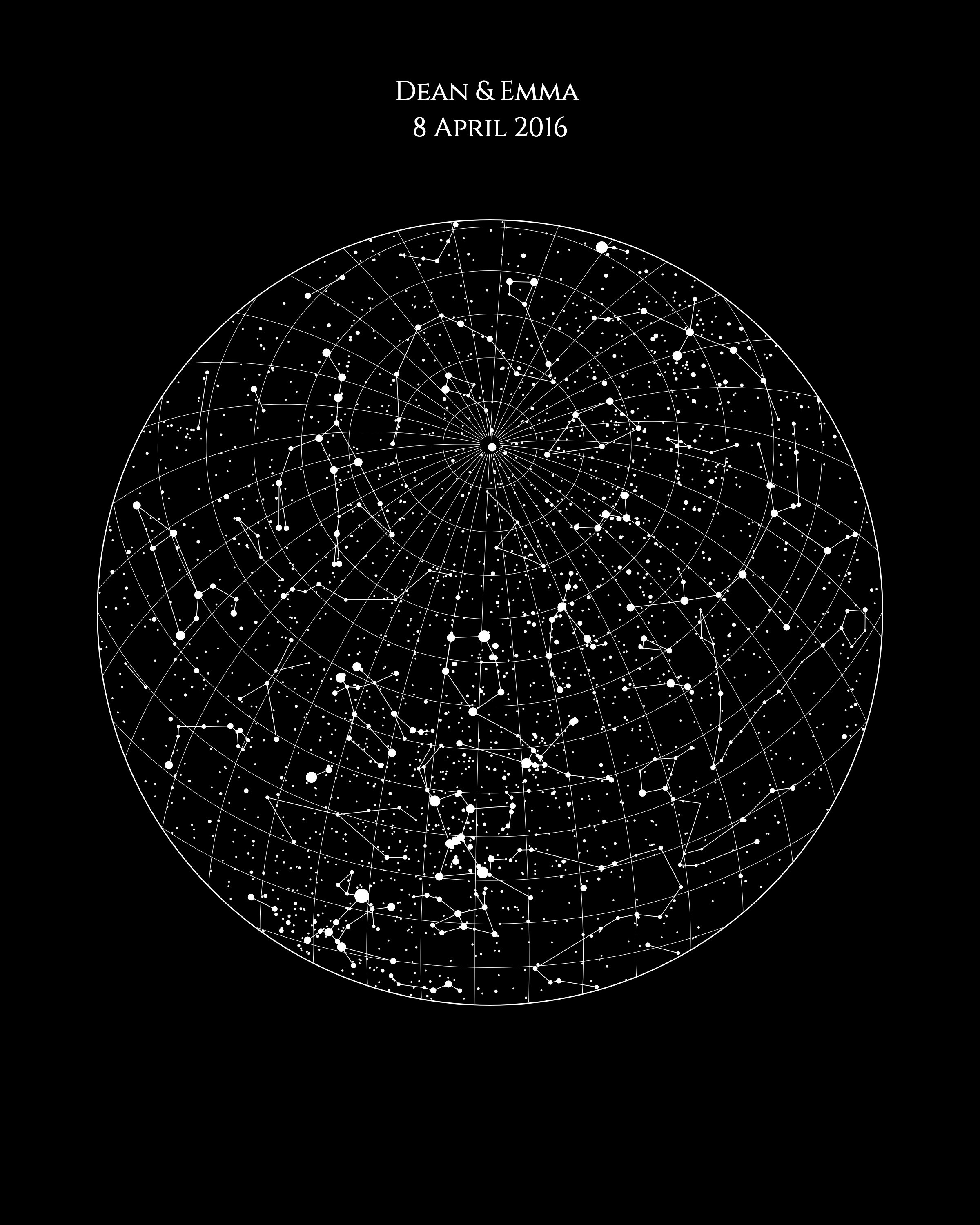 Star maps: A Posterhaste Star Map is a unique gift to commemorate a wedding. You select the time, date and place to show the constellations in the sky as it was at that particular moment - a perfect way to mark the ceremony.
Word shape: See your words for the special couple transformed into a special gift. This is the ideal way to illustrate the couple's journey together, or to create a piece of wall art packed with romantic sentiments.